Dynamical systems Optimization team carries out research in three areas of excellence: optimization, dynamic systems and probabilities and statistics.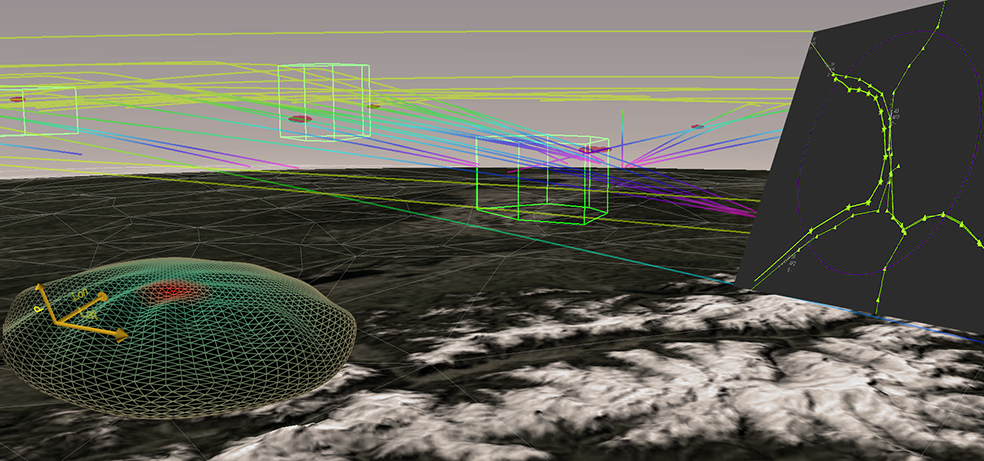 The research team is organized around three approaches:
Optimization
Various issues from the air traffic world may be dealt with as optimization programs. Their great intrinsic complexity as well as the need to respect operational constraints require strong skills in modelling and an in-depth knowledge of  methods applicable to large scale problems. Members working on this theme develop algorithms combining these two aspects.
Probability and statistics
This research approach is specialized in data science. The air transport system generates very large volumes of data, the majority of which remain unused. The work undertaken following this approach aims to offer innovative methods which respond to the concerns of the system's different stakeholders.
Automation
For this approach  different aspects of optimal control and non-linear control are studied. The work is complementary to optimization as it offers tools which enable  the monitoring of optimal flight paths. Certain members also conduct activities on detection of faults and automatic generation of procedures in degraded modes of operation. There is close collaboration with the "drones" program.
Specific areas
Certain research themes characterize the laboratory:
Optimization in infinite dimension space with application of optimal flight path planning
Meta-heuristic and hybridization allowing for processing of large scale problems with option of optimality proof
Discrete and mixed optimization
Information geometry
Multivariate and functional data analysis
Indexed control in space
Differential platitude
Coordinated operation