The Interactive informatics team at ENAC is specialized in interaction between humans and machines (HMI) and in its IT aspects.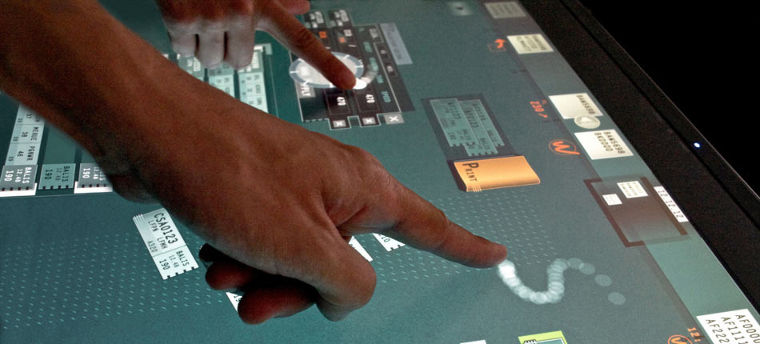 Members of theteam pursue research on aeronautical human-machine systems, by combining specific applications and theoretical work.
HMI Aeronautics focuses on the needs of operators (pilots, controllers, etc). It uses theories and innovations available in HMI to offer ever safer control posts and cockpits. In return, specific problems encountered in aeronautics allow it to drive forward HMI research.
The Engineering for interactive systems area focuses on the needs of engineers who must design and manage complex human-machine systems. On the one hand, it works on theories and computing language adapted to specific needs of interactive systems. On the other, it designs new HMIs for tools provided to engineers and on-board system programmers.
The team is attached to the Doctoral School ED 309.
Research areas and projects
As the air transport system is a complex diverse system, some parts of which are critical, the laboratory is interested in the following questions:
Visualization

, i.e. the design and interaction with complex information, from air traffic data up to on-board instruments, including system diagrams

Collaboration

between professional stakeholders via the information system, with a special interest in interactive areas

Interactive systems engineering

, i.e. the encounter of systems engineering and interactive software design

Modelling of interactive software

, both to offer adapted languages and software architecture and to progress towards certification of interactive components
The major part of our research is financed by projects subsidized by European Union, Eurocontrol, France and industrial partners.

Visit the II team website ///