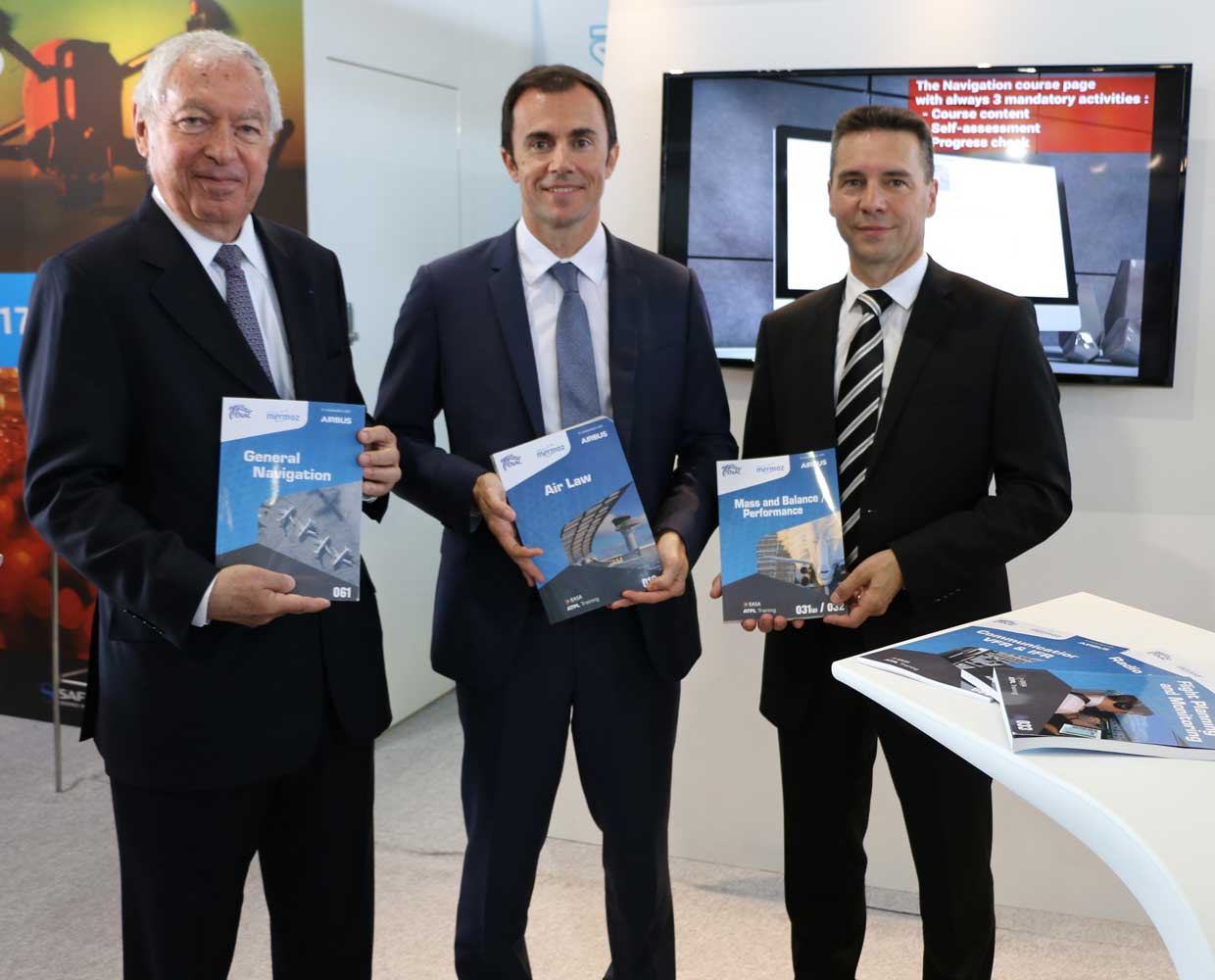 In the frame of the International Paris Air Show 2017, ENAC & Institut MERMOZ announced the new ATPL manuals collection developed in cooperation with Airbus.
France is cementing its excellence in flight training
To keep pace with the global growth in air traffic over the next twenty years, operators in the sector will need to recruit a significant number of highly qualified staff – not least more than 600,000 new airline pilots over the next two decades.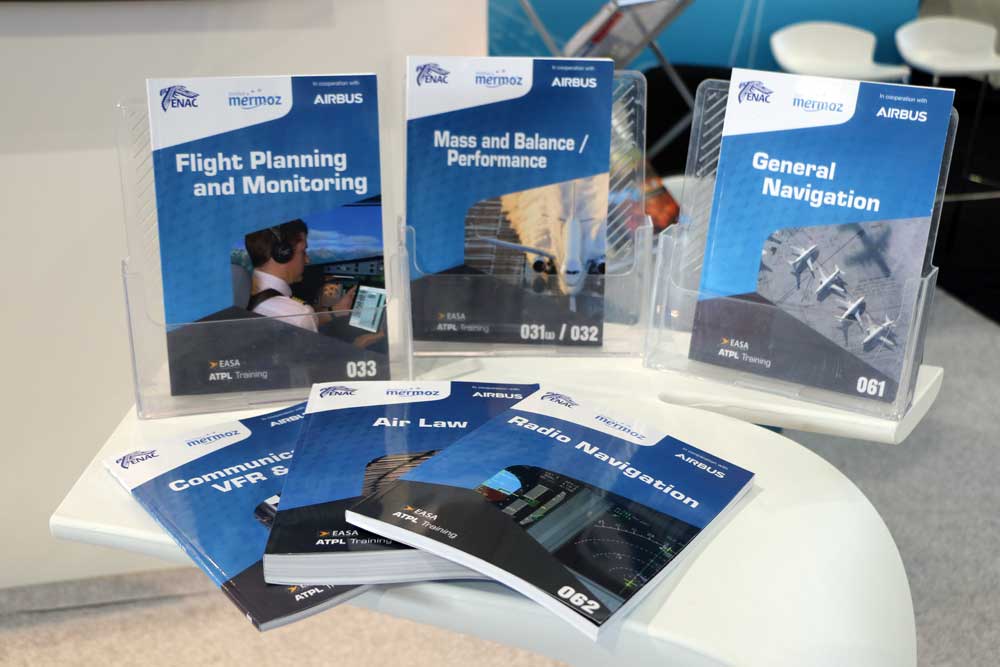 To cater to these needs, ENAC and the Institut MERMOZ are launching their joint collection of ATPL(A) manuals for trainee airline pilots.
These two leading universities on the European aviation education scene have pooled their expertise and resources to establish a new benchmark in terms of quality, developed in cooperation with AIRBUS.
The manuals fit squarely in with the programme and LOs (Learning objectives) of the EASA (European Aviation Safety Agency) theoretical knowledge examination.
14 volumes will make up the collection in all:
Air law
Airframe and Systems
Powerplant
Electrics Protection & detection systems
Instrumentation
Mass & balance / Performance
Flight Planning and Monitoring
Human Performance
Meteorology
General Navigation
Radio Navigation
Operational Procedures
Principles of Flight
Communications VFR & IFR
Two complementary sets of expertise
ENAC (Ecole Nationale de l'Aviation Civile), Europe's leading aeronautics and aviation university, has been training airline pilots for more than 70 years. Its excellence in the sector is recognised by airlines and civil aviation authorities the world over.
The Institut MERMOZ is the leading private institution for studying for pilot licence theoretical knowledge examinations. It has particularly specialised in distance learning.