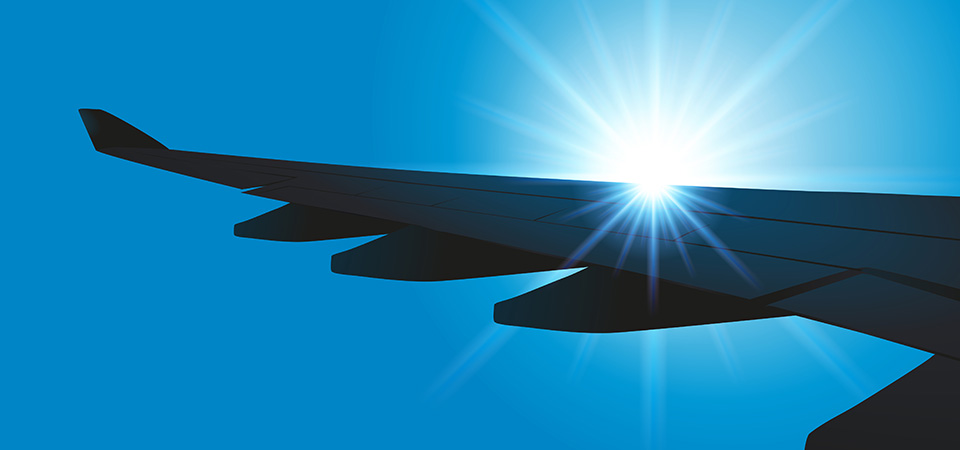 Content and objectives
Companies in the air transport sector have come to recognise today's extremely competitive economic and financial climate as a fact of life, calling on them to demonstrate considerable powers of adaptability.

The Advanced Master in Air Transport Management offers a systematic approach to air transport by examining it from the viewpoints of economy, operational working methods, marketing and financial strategies, productivity and management of human resources in airline companies, and finally the major issues and strategies of air transport in the future. It therefore covers all the essential subjects for a career in the air transport field.
Professional prospects and career opportunities
The skills on which air transport companies rely are a reflection of the complexity of the operational environment and are both numerous and specialised. However, only the major airlines can afford to recruit the many specialists in law, economics, or management they need. For smaller companies, a global understanding of the air transport business is a key requirement.

Obtaining the Advanced Master in Air Transport Management is a precious asset for those occupying such positions as: head of market studies, sales representative, management controller, operational research engineer, line manager.
Program
Duration : October to September.
As this course is jointly run by ENAC and Toulouse Business School (TBS), a number of the courses will take place at TBS.
1st semester
15 modules of 1 et 2 weeks each (October to March)
Aircraft and Air Transport System
International and European Air Transport law
Air Transport Economics
Air Transport Security
Sustainable development of air transport
Airline Operations
Human resource management
Team Management
Financial Management
Marketing
Air Transport Market & Airline Distribution
Ground Handling
Air passenger and quality of service
Communication and crisis management
Airline strategy
2nd semester
(April to September)

Students carry out a professional thesis in the Aeronautical Industry or in an Air Transport Company or in a laboratory, supervised by a tutor from the host organisation and a professor from ENAC or TBS. The thesis is concluded by the preparation of a report and an oral presentation in front of a combined jury.
How to apply?

Applicants for an Advanced Master program must have a Master's degree in science or in engineering or management according to the selected program, or a Bachelor's degree with at least 3 years of professional experience.
Requested language qualification :
BULATS : 60-74
TOEIC : 785-944
TOEFL (IBT) : 87 - 109
TOEFL (CBT) : 180 – 226
TOEFL (PBT) : 505 – 564
CAMBRIDGE : First (FCE) Business Vantage (BEC)
IELTS : 5 – 6
PTE : 3
DCL : D2
CLES : 2
CERCRL : B2
Selection and admission to ENAC's Masters and Advanced Masters at :
Selection and admission made by admission committees organized from January to July.
Contacts
Postgraduate Studies Business Manager :
Michel Chauvin : michel.chauvin@enac.fr
+33 (0)5 62 17 46 71
Course directors:
Pascal DUVAL (ENAC) : pascal.duval@enac.fr
Cordula BARZANTNY (TBS) : cordula.barzantny@esc-toulouse.fr