Discover ENAC campuses around the globe.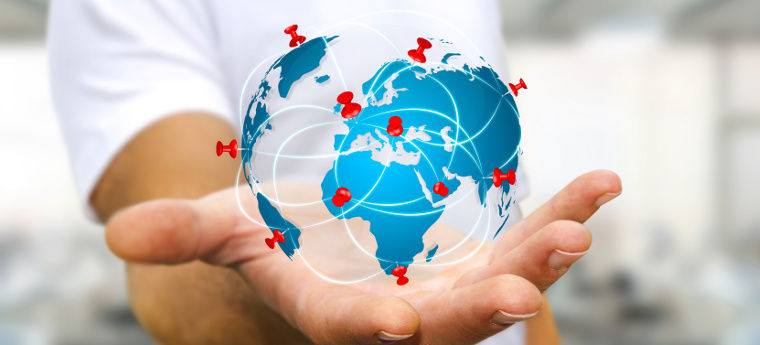 Distance Learning at Doha (Qatar)
Advanced Master in Aviation Safety Management
Training under the aegis of ICAO for the different operators of civil aviation
More informations ///
China
CAUC (Civil Aviation University of China) - Tianjin
Graduate Engineering programme at SIAE
SIAE enables students from all around the world to obtain an aeronautics graduate engineer diploma, a "Bachelor in Aircraft Engineering" or a "Master in Aeronautical Engineering".

More information about SIAE ///
Tsinghua University - Beijing
Advanced Master in Aviation Management - More informations here ///
Executive MBA in Aeronautics, developed in conjunction with Ponts ParisTech and with the support of Airbus. This Executive MBA is offered in partnership with the best engineering university in China and designed for Chinese civil aviation and aviation industry managers.
Hong Kong
Master in aeronautical engineering
ENAC and Hong Kong University of Science and Technology (HKUST), ranked 6th best Asian engineering university, opened from September 2016 a joint Master degree in aeronautical engineering. Around 40 students follow one of two programmes : a full year in Hong-Kong and a full year in France, or 6 months in Hong Kong and 18 months in France.
More information on this Master ///
Advanced Master in Air Transport management
Training on air transport.
Advanced Master in Air Transport Finance management
Training on financing and leasing in air transport.
Philippines
Advanced Master in Aviation Safety Management
This Advanced Master is designed  under the aegis of CAAP (Philippines civil aviation authority) for Filipinos civil aviation stakeholders education.
Vietnam (Ho Chi Minh City)
Advanced Master in Aviation Safety Management
Training under the aegis of the CAAV (Civil Aviation Authority in Vietnam) for the various civil aviation operator
In your country
Advanced Master Aviation Safety Management
Advanced Master Degree in Aviation Safety Management issued by ENAC, recognized by French Ministry for higher education and labelled by ICAO.