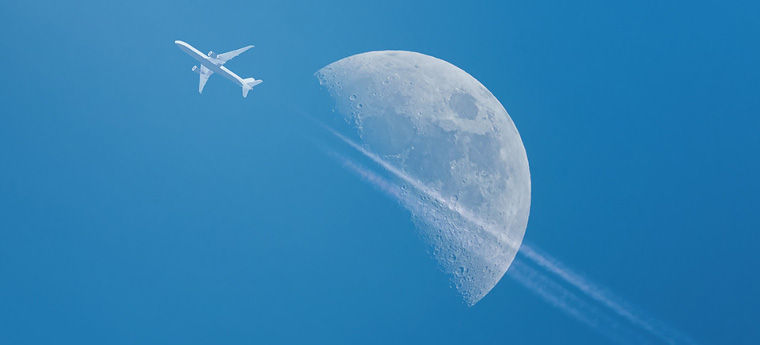 Content and objectives
The global Aerospace and Defence industry is being challenged by strong international competition and the effects of government budget reduction for defence. To meet these challenges, this industry needs to experiment, to constantly adopt new ways of organizing and managing. New development of products involves the collaboration of companies from many countries and cultures, with many key challenges: competitiveness, high technology development, global supply chain approaches, long, costly and risky cycles, resource management, complex process synchronization, and international team coordination.
ISAE, Ecole de l'Air and ENAC have designed this Advanced Master in Aerospace Project Management (MS APM) to enhance mastery of the diverse aspects related to management of complex industrial processes whilst maintaining a high awareness of the global Aerospace & Defence industry.  With an emphasis on operations, the program is designed for those beginning their career in project management or for professionals aiming to enhance their competences for fast career evolution.
The MS APM program is taught by experts or lecturers with extensive aerospace project experience and features a combination of formal presentations, in-class exercises and study cases. The objectives of this business-oriented approach are to provide students with up-to-date tools and techniques and cutting-edge knowledge, taking into account the industrial, economical and legal characteristics of the Aerospace & Defence industry.
Professional prospects and career opportunities
Successfully attending MS APM demonstrates that graduates possess pertinent skills for:
Integrating or leading an international project team,
Applying this knowledge in the workplace,
Conceiving and piloting complex projects with constant attention to costs and risk control,
Contributing to value development in aerospace or defence companies & institutions.
Program
Duration of course: October to September
This course is jointly run by ENAC, ISAE and École des Officiers de l'Armée de l'Air
Program
Duration of course: October to September
This course is jointly run by ENAC, ISAE and École des Officiers de l'Armée de l'Air
1st semester
The comprehensive training program is organised into four teaching parts:
First part: Overall overview of aerospace industry (40 hours) The first section provides students with an in-depth view of aeronautics and space industries world-wide enabling them to have an overall understanding of technologies, products, innovation and strategy stakes in the global civil and defence market.
Second part: Methodology (170 hours). This section leads to a thorough understanding of Project management tools (WBS, planning, requirements analysis, etc.). It also includes Models and Methods of Project management for the Aerospace context with its specific characteristics of high stakes and long cycle programs.
Third part: Economic and Financial aspects (100 hours). This section leads to an understanding of the economic stakes for nations or industries and the role of politics.
It presents how to evaluate the cost of a long term program, and the return on investment, but also how to manage cost during development or manufacturing phases.
Fourth part: Knowledge management in a multicultural environment  (170 hours). This section underlines the necessity to integrate and federate competences around a common objective; how to motivate people for a long term project. It studies how to integrate intercultural management within an international program to avoid conflicts and change resistance.
In each of these parts, risk evaluation and control will be systematically underscored as well as Quality concepts and indicators dedicated to the Aerospace context.
2nd semester
(April to September)
Students carry out a professional thesis in a professional environment or in a laboratory, either in France or abroad and supervised by a tutor from the host organisation and by a professor from ENAC or ISAE. The thesis is concluded by the preparation of a report and an oral presentation in front of combined jury.
Application
Requested language qualification :
TOEFL (Paper-based): 550
TOEFL (IBT): 79
TOEIC: 785
IELTS: 6.5
CAE Cambridge...
Selection and admission to ENAC's Masters and Advanced Masters at : https://inscriptions.isae.fr/candidature/frontoffice/portail01-1.php
Selection and admission made by admission committees organized from January to July.
Contacts
Course director:
Nicolas Peteilh (ENAC) : nicolas.peteilh@enac.fr
Cdt Aymeric ROGER (école des Officiers de l'Armée de l'Air) : aymeric.roger@intradef.gouv.fr

Postgraduate programs Manager :
Michel Chauvin : michel.chauvin@enac.fr
+33 (0)5 62 17 46 71