Due to the epidemic of CORONAVIRUS-COVID19, we inform you that the ENAC continuing education courses are suspended until August 30, 2020.
The Continuing Education activity will gradually resume from Monday, August 31, 2020.
Applying expertise from its activities in initial education and research, for over 20 years ENAC has developed a varied professional development service. The extent and interest of advanced training courses, adaptation programmes and qualifications offered to engineers, supervisors and technicians from the aeronautical industry allow ENAC to be the leading professional development provider in the aeronautical sector.

Alliance of technical and teaching skills
Courses offered are based on recognized educational standards such as Trainair Plus program ///
One of ENAC's strengths resides in the synergy between technical experts responsible for accurate information and educational psychologist learning "facilitators". Since 2nd December 2014, ENAC has been Regional Centre for Excellence of  ICAO Trainair Plus program.
A comprehensive and specific range
ENAC professional development activities are naturally developed in areas where ENAC has been able to acquire and be recognized for specific skills: air traffic, security, safety, monitoring and quality control, electronics, IT, aeronautical techniques, management and education.
Our offer is continually adapted to requirements
ENAC is always eager to better anticipate or respond to the profession's expectations, adapting its training offer, both in terms of content and style. We create new courses arising from new needs and implement customized versions of courses available in the catalogue. All training can be organized in different languages (French, English, Spanish, Arabic, etc.), on or off site and at all required levels.
The University of Air Transport
In 2017, the DGAC and ENAC launched the University of Air Transport, a high-level training course for civil aviation decision-makers. This training aims to foster the emergence of a common, systemic and cross-functional vision of the field and to strengthen synergies.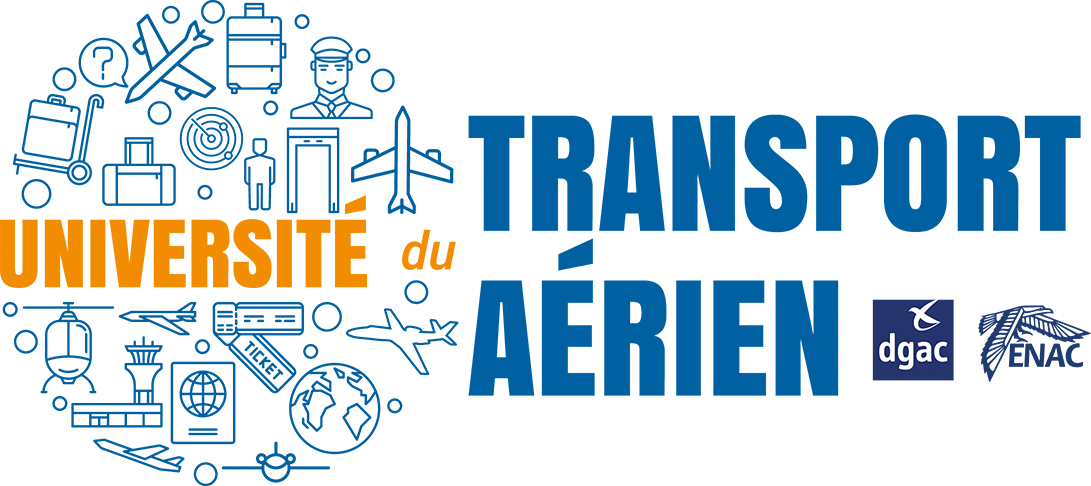 Discover the ENAC continuing education catalogue ///