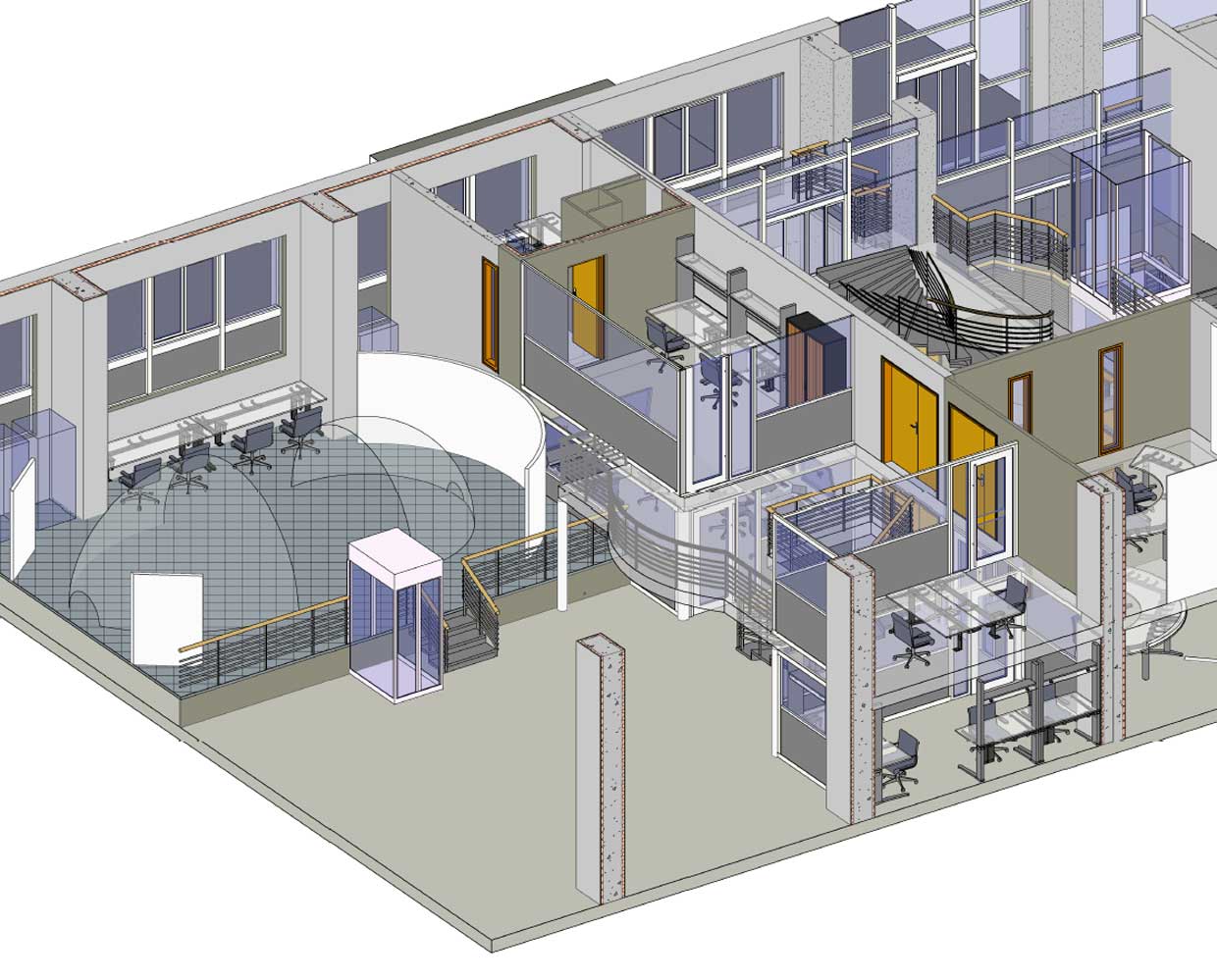 The objective of this programme is to conduct research on the theme of human factors and to develop a simulation platform that benefits from the work of other teams. Their results are applied to the field of aeronautics through simulations and user-centred designs. The work aims to support the business issues of the various aeronautical operators, the human factors and training aspects, as well as the design of HMI and digital tools for future ATC and avionics systems.
Resources and services
Visit the ACHIL platform website by clicking here!
This platform for the study and analysis of human factors issues and human interactions in aeronautical systems covers all operator positions in the air transport system.  The ACHIL platform offers an exceptional experimental support, due to the quality and diversity of material resources that it integrates for experimental research on the theme of human factors, human-system interactions and human-system interfaces using user-centred simulations. The work carried out on this platform aims in particular to analyse the impact of the introduction of new services, applications or technologies on the business problems of the various aeronautical operators, on the human factors and training aspects. In particular, the ACHIL platform allows the experimentation of new generation HMIs and advanced digital tools for future avionics systems, air traffic control systems, cockpit interfaces or UAV systems.  This platform is open to ENAC's academic and industrial partners.
This platform integrates :
- A wide range of simulators with a high degree of realism and tools for the preparation and analysis of simulations
- Physiological measures
- Means of supervision and monitoring of simulation sessions
The platform is a place for integrating cross-disciplinary skills, for example from optimisation, complexity measurement, telecommunications, data analysis and interactive computing.
Applications and projects
- Control tower simulator, en-route/approach control position and remote tower;
 - Cockpit Simulator and Flying test bed.
The simulators associated with the ACHIL platform can be interconnected and integrated using middleware to conduct large-scale simulations in real time covering all the pilot and controller positions in the air transport system and offering the associated communication resources and services.
Research axes and themes
Human factors: selection/training of operators, fatigue, stress, ageing, design of specific tools for training in aeronautical professions;
Challenges for the HMI: performance, taking into account the operator state in the system, degraded context, adaptation and dynamic adaptive automation;
Digital Airport: improving airport performance and transitioning to a higher level of safety and resilience;
Aeronautical Cockpit: better understanding of the cognitive processes of the pilot or instructor.
Highlights
Demonstration of airport connected to aircraft simulators at the World ATC Congress - Madrid 2017
Construction of the ACHIL experimentation room CPER Occitanie-Toulouse Métropole funding (delivery end 2017)