GNSS, Global Navigation Satellite System, defines a satellite-based system that allows autonomous positioning and navigation for a suitably equipped user in all locations and at all times.
The MSc AS-NAT is a 2-year program offering advanced education in Satellite-based Positioning and Space Telecommunications.It aims to train students for the steadily growing GNSS industry. It is co-organized by ENAC and ISAE (Institut Supérieur de l'Aéronautique et de l'Espace) in Toulouse, France.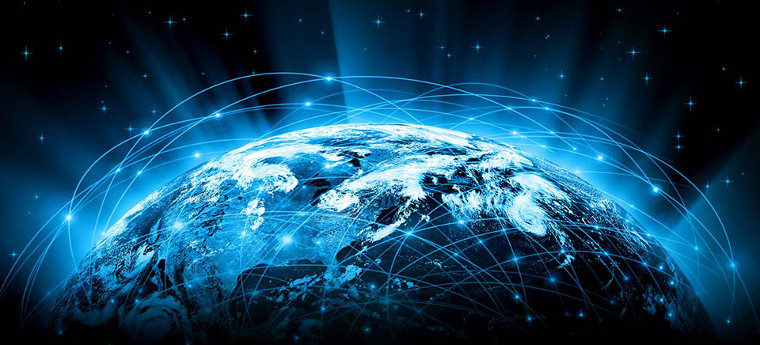 Objectives
Global Navigation Satellite Systems (GNSSs) have gained much worldwide attention due to a significant increase in applications using GPS for positioning and navigation (aeronautics, vehicular and pedestrian navigation, location-based services, etc).This international enthusiasm is confirmed by the worldwide development of other global and regional satellite-based navigation systems in Europe, USA, China, Russia, India and Japan, creating a strong need for experts in this field.The objective of this MSc in GNSS is to provide students with advanced skills and knowledge in the field of GNSS and its related applications, in order to prepare them to enter the highly dynamic GNSS and GNSS-dependent industry. In addition, the students receive training in telecommunications, as both fields are highly complementary.
Career opportunities
Recent studies have shown that there will be a lack of graduate students to fill the open positions in the GNSS industry in the near future. This MSc in GNSS provides students with a head start in the evolving and growing market of satellite-based navigation and telecommunications.Hence, graduate students can enter :
Large companies
SMEs
National institutions
Research laboratories
An International Cooperation
The Master AS-NAT was developed with the support of the European Commission and the European GNSS Agency, GSA (7th Framework Program under grant agreement nbr. 248016).
It has been achieved in partnership with the Institute of Space Technology and Space Applications of the Universität der Bundeswehr München (Germany) and Politecnico di Torino (Torino, Italy), both recognized for their leading international roles in education and research in the GNSS field. These two universities also contribute to the MSc teaching and provide their international links with the GNSS industry.The MSc has also received the industrial support of Thales Alenia Space (France), Airbus (France), GMV (Spain), ISMB (Italy); as well as the institutional support of the UN.
Program
Duration of studies: two years full time
1st, 2nd, 3nd Semesters
30 ECTS
The course program of the Master's first 3 semesters is a combination of lectures, tutorials, applied projects and assignments.Lessons are organized in 9 teaching domains closely linked to Satellite-based Positioning and Space Telecommunications topics, allowing students to obtain 91 ECTS credits.
The content of each teaching domain as well as the organization of each semester are detailed on our website.
4nd Semester
30 ECTS
5- to 6-month Master thesis in a company or a research laboratory.
The Master thesis is concluded by a written report and an oral defense in front of a jury composed of academic staff and professionals.
How to apply?
Applicants for a Master of Science program must have completed a Bachelor Degree in Electrical Engineering, Aerospace Engineering, Mechanics, Mathematics, Physics or equivalent, Mechatronics, Physics...
Requested language qualification :
BULATS : 60-74
TOEIC : 785-944
TOEFL (IBT) : 87 - 109
TOEFL (CBT) : 180 – 226
TOEFL (PBT) : 505 – 564
CAMBRIDGE : First (FCE) Business Vantage (BEC)
IELTS : 5 – 6
PTE : 3
DCL : D2
CLES : 2
CERCRL : B2

Contacts
Masters & Advanced Masters Programs Manager :
Michel Chauvin : michel.chauvin@enac.fr
+33 (0)5 62 17 46 71