IATOM is a two year-degree accredited by the French Ministry of Education for those students who hold a Bachelor degree in a relevant subject. Located in Toulouse, a major centre for science and technology and the European aviation capital, ENAC is a gateway to air transport worldwide, recognized by ICAO and major civil aviation organizations as one of the world's leading air transport educational institutions.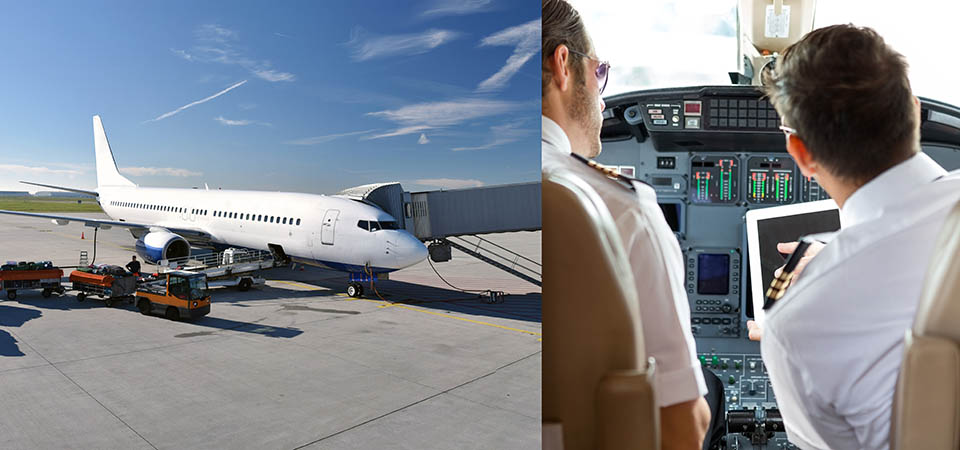 Aims
The MSc IATOM is designed to emphasize the application of up-to-date engineering and management concepts or methods in the aeronautical and aviation industry.
The full time two-year Master IATOM aims at providing the technical and management expertise necessary for a future manager in an international company. The Master IATOM provides graduates with in-depth knowledge in aeronautical engineering, aeronautical project management and technology management. This meets the aeronautical industry demands for the innovative engineers they need to strengthen and develop their business.
The Master IATOM offers a comprehensive teaching program with a strong scientific background. Courses in aeronautical and aviation engineering, legal affairs, the social environment, economy and project management enable graduates to obtain junior management positions in the aeronautical industry, airlines, airports or civil aviation authorities: flight operations engineer, aircraft performance engineer, maintenance manager, airlines operations planning, marketing manager etc.
Project management is the backbone of Master IATOM programme.
Programme structure
Total:
32 courses
100 credits, including 8 elective credits
Six teaching domains: 32 courses 100 ECTS
Career opportunities
Program
Duration of studies:
two years full time
Semester 1
Human and social science (Air transport economics, Project Management, French culture and language...)
Theoretical flight fundamentals (Fluid mechanics, aerodynamics, Flight mechanics, Aircraft structure, Operational research...)
Aircraft environment (Airport design, Airport management...)
Elective course (Airport security or General meteorology)
Semester 2
Aircraft design and building (Propulsion, Aircraft airworthiness and structural, Aircraft operations, Aerodynamic design and flight control, Pollution, noise and environment...)
Social and human science (French culture and language, Air transport law, Airline costs and financial management, Air transport marketing...)
Technical project : Synthesis project
Elective courses (Aeronautical meteorology or Helicopters)

Year 2

Semester 3
Human and social science (French culture and language)
Airline technical operations (Aircraft performance optimisation, Flight management systems, Maintenance engineering and management, Air trafic control and management...)
Airline management (Airlines economics and strategy, Airlines marketing, customer support and fleet planning, Human resources management, Flight planning and air crew management...)
Semester 4
Finale project - Internship
How to apply?
Applicants for a Master of Science program must have completed a Bachelor Degree in Electrical Engineering, Aerospace Engineering, Mechanics, Mathematics, Physics or equivalent, Mechatronics, Physics...
Requested language qualification:
BULATS : 60-74
TOEIC : 785-944
TOEFL (IBT) : 87 - 109
TOEFL (CBT) : 180 – 226
TOEFL (PBT) : 505 – 564
CAMBRIDGE : First (FCE) Business Vantage (BEC)
IELTS : 5 – 6
PTE : 3
DCL : D2
CLES : 2
CERCRL : B2
Selection and admission made by admission committees organized from January to July.
Contacts
Masters & Advanced Masters Programs Manager :
Michel Chauvin : michel.chauvin@enac.fr
+33 (0)5 62 17 46 71