The ENAC – Groupe ADP – Sopra Steria Research Chair on Drone Systems was launched in 2019, through the ENAC Foundation. Building on the work produced by the first version of the Chair - created in 2015 - it aims to promote research and education by benefitting from ENAC's expertise in drones and Air Traffic Management. It is the first European research chair to address the subject of drone integration into the airspace.
The work of the Chair's researchers, in collaboration with the ENAC research teams, facilitates the development of standards, regulations and technologies for the safe use of drone systems.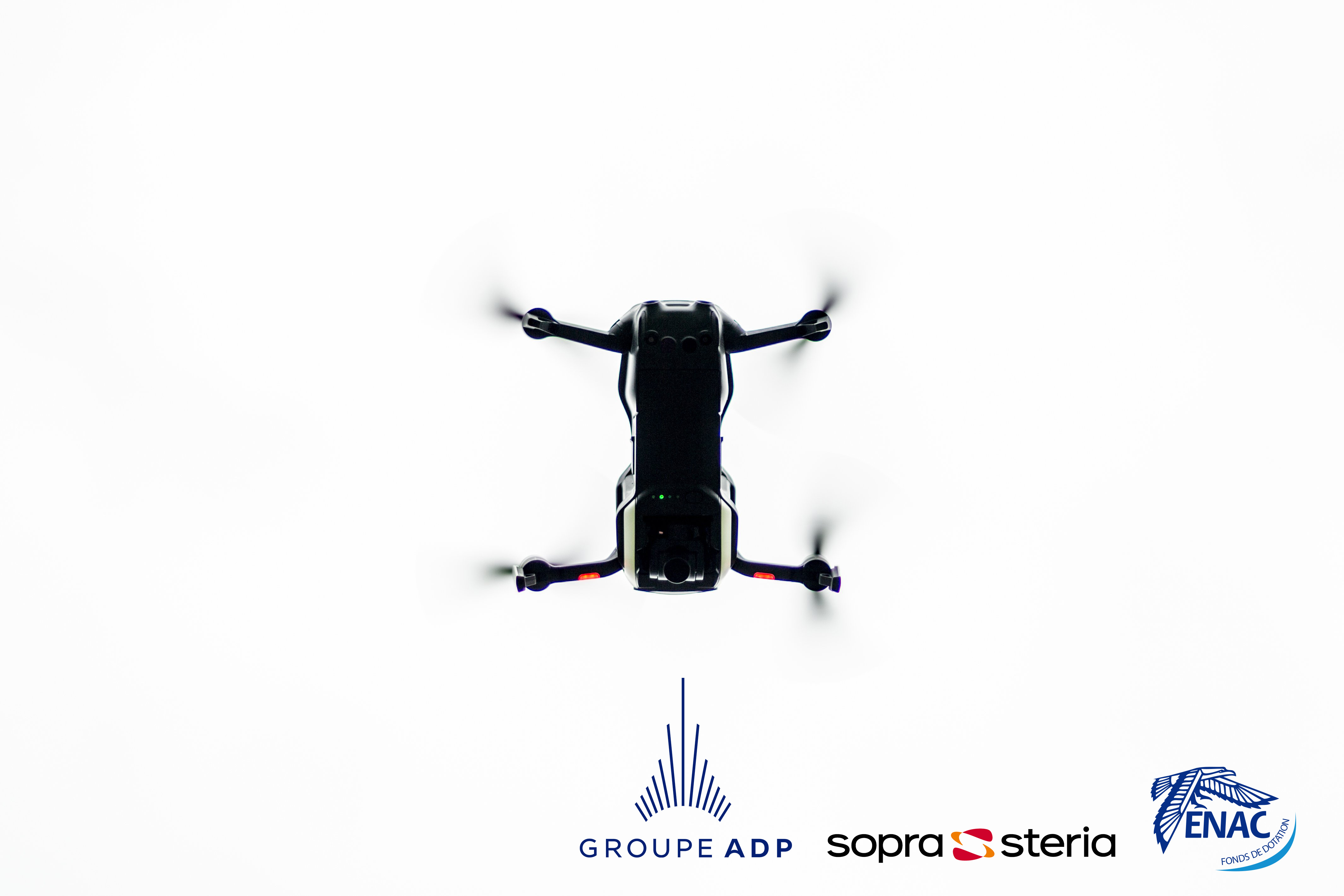 Fields of Research
The Chair contributes to the integration of drones into the airspace by covering the following topics :
• Intelligent drones: fault detection, diagnosis and management for drones using machine learning algorithms for safer, more intelligent and more autonomous systems
• Airport operations: integration of drones in the airport environment to carry out inspections of radio navigation systems and aircraft
• U-space : building blocks for U-SPACE, including links with Air Traffic Management



Applications and projects
• SESAR2020 IR – pj10 pj11, contributions, with the DGAC, to the concepts of operation and the validation of Detect and Avoid algorithms and to the integration of drones in IFR
• SESAR2020 ERC–CLASS, cooperative and non-cooperative surveillance, data fusion, conflict avoidance, links with operators to maintain situational awareness
• Contribution to EUROCAE WG 105 and 75, invitation to represent France at JARUS
• Contribution to the writing and delivery of educational courses at ENAC.
Staff
1 Research Engineer
1 Postdoctoral Researcher
The ENAC Foundation team