ENAC offers an aeronautical engineering programme open to everyone, in China.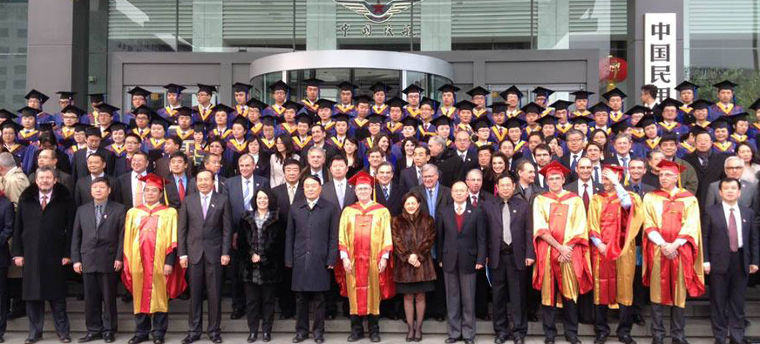 SIAE in China
The Sino-European Institute of Aviation Engineering (SIAE) is an aeronautical engineering college founded by ENAC and ISAE-SUPAERO in 2007, in partnership with the CAUC (Civil Aviation University in China) in Tianjin. It benefits from the support of the largest European and French industrial groups in the aerospace domain : AIRBUS GROUP, AIRBUS HELICOPTER, AIRBUS DEFENCE & SPACE, SAFRAN, THALES.

It is the largest Franco-Chinese engineering college in China and probably the most significant aeronautical college stemming from French partnerships in the world.
SIAE allows students from all over the world to obtain an aeronautical engineering degree which is recognized internationally.
At the end of the course, students obtain a Graduate Engineer Status from S.I.A.E (accredited by C.T.I).
The following qualifications are also available:
"Bachelor in Aircraft Engineering"
"Aeronautical Engineering Masters"
ENAC is also developing with CAUC a Avanced Masters (6 years of higher education) designed for Chinese students ///
More information on CAUC site ///