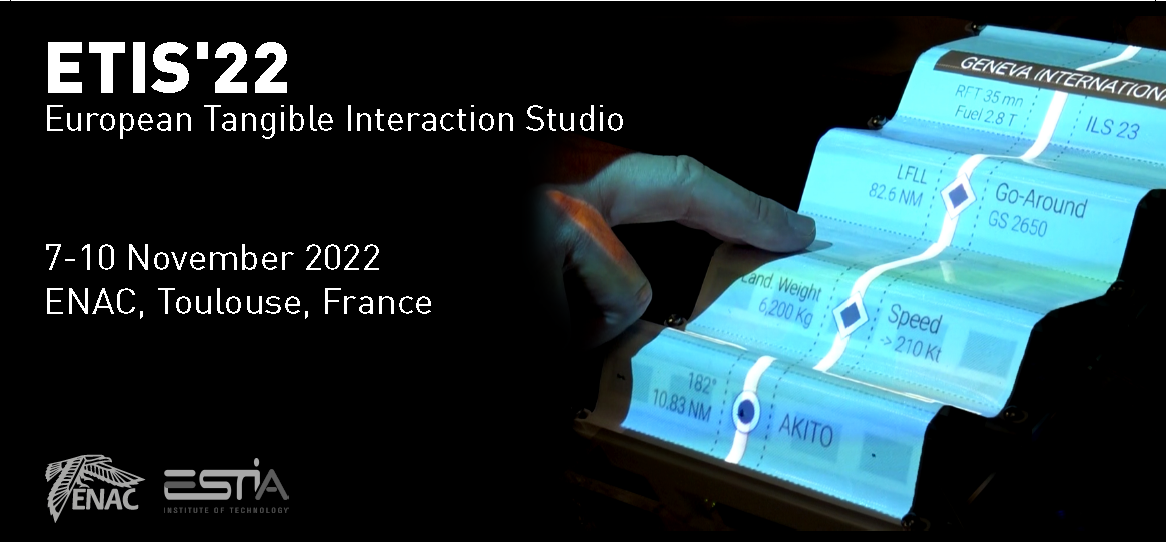 ETIS (European Tangible Interaction Studio) will be held at @enacfrance from November 7th to 10th 2022. Tangible Interaction is a research field addressing areas at the border of the physical and digital worlds. This year's conference topic is "Ecological transition and mobility of the future".
ETIS aims at gathering young researchers in the field to get them in touch with internationally renowned researchers and to establish networks for their future. 
The call for participation for ETIS'22 is open until June 9th and we kindly invite you to submit paper and workshop proposals.
We are looking forward to an exciting conference program and are happy to announce our four exciting keynote speakers: https://etis.lii.enac.fr/speakers/
More information: https://etis.lii.enac.fr/