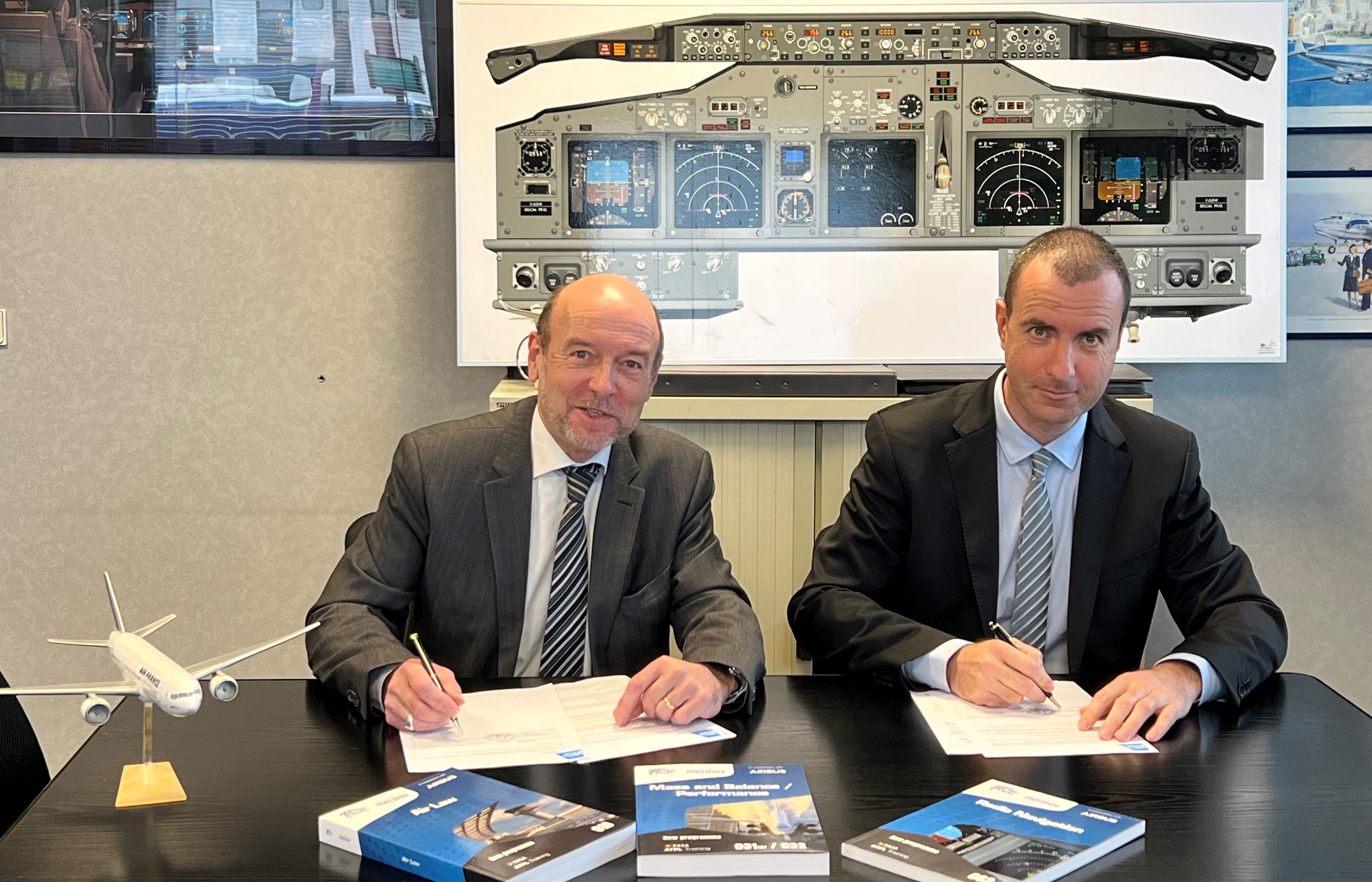 In the continuity of a collaboration started in 2016 with the creation of the ENAC-Mermoz book collection, ENAC and MERMOZ Academy renew their collaboration contract.
This framework agreement allows the development of new pedagogical tools as well as the maintenance, the update and the development of their common collection of books as well as their common bank of preparatory questions for the theoretical ATPL exams.

The latest edition of the book collection, the result of a synergy between the educational teams of the two ATOs, has been designed and written to meet the latest regulatory requirements. The new pedagogical expectations (LO, Learning objectives) published by the EASA are fully included in this edition, which offers trainees an up-to-date, improved and coherent approach to theoretical training needs.

This collection has been recognized by the EASA as a reference collection in September 2021 in order to verify the validity of the questions in its official MCQ bank.