Publié le
06 December 2021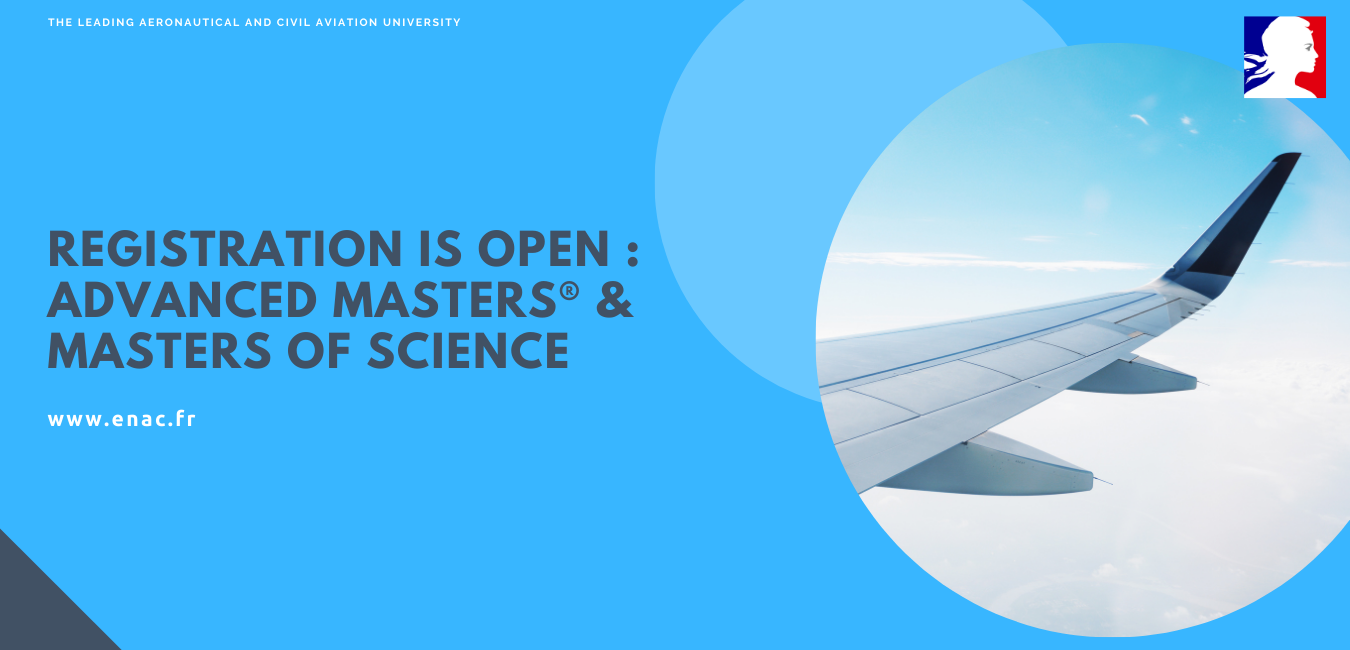 Registration is open for : graduate engineer degree, Masters of science, Advanced masters® !
Graduate engineer degree
Admission in 2nd year of the training, this program is aimed at students holding Bachelor's degree (4 years of study) or an Master 1 validated in a consistent domain with the program of ENAC Engineer.
Click here to apply!
Masters of science
This masters are usually aimed at graduate students who already have a Bachelor degree. Focused on specific scientific and technical fields, ENAC Masters of Science benefit from all the expertise of its research teams, to meet the growing needs of the global Air Transport market.
Click here to apply!

Advanced masters (Mastères Spécialisés®)
Applicants for an Advanced Master program must have a Master's degree in science, or in engineering or management according to the selected program, or a Bachelor's degree with at least 3 years of professional experience.
Click here to apply!