Publié le
11 October 2017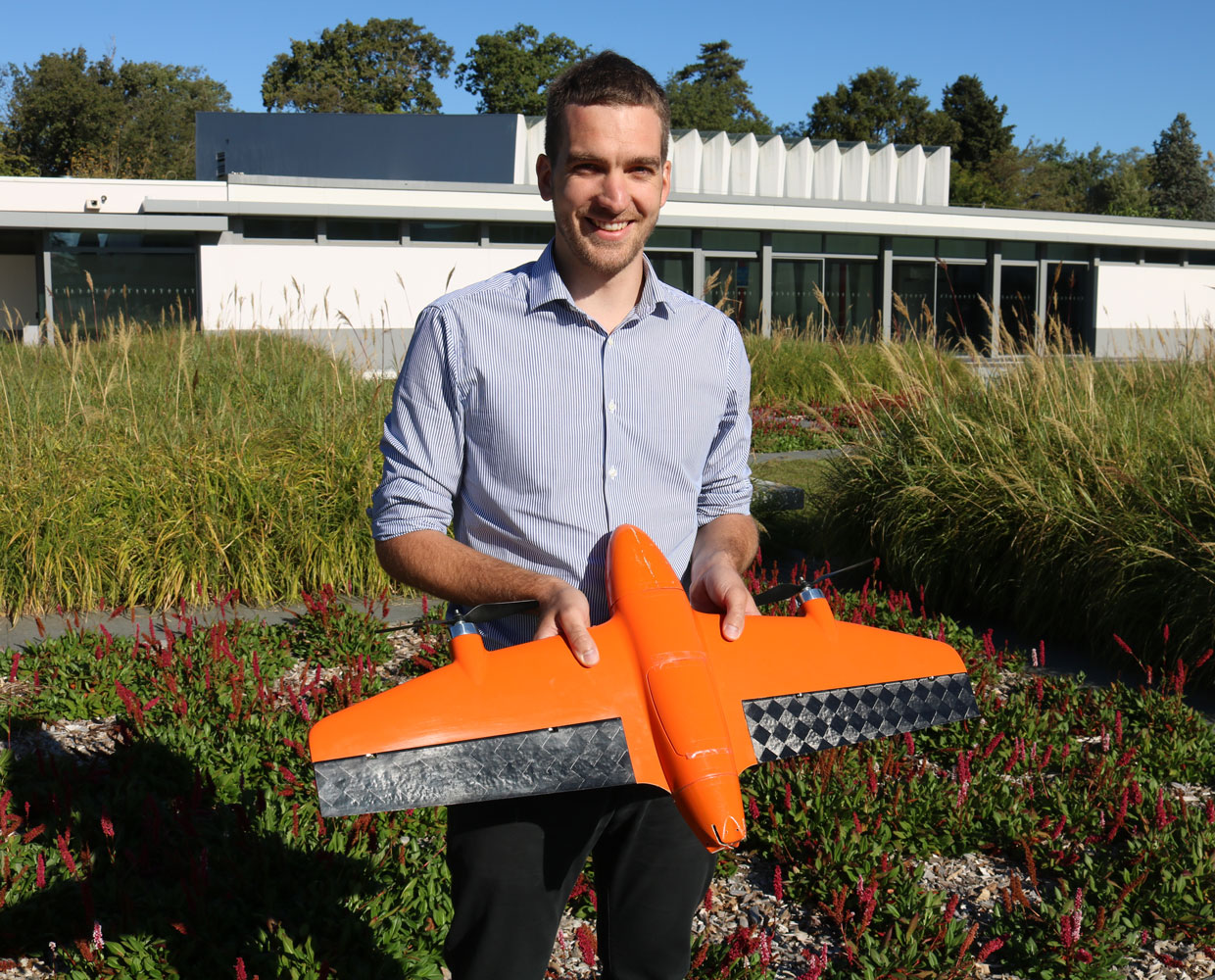 The ENGIE Ineo - Groupe ADP - SAFRAN RPAS Chair welcomes Jim Sharples, research engineer and ENAC Alumni. Jim discusses his career and research themes through an informative interview on the main challenges of the chair.
Can you summarise your educational background and professional experience?
I completed an MSc in Civil Aviation Engineering – specialising in Control Systems and flightdynamics – at ENAC. After meeting ENAC's drone research team I completed Cranfield University's "Autonomous Vehicle Dynamics and Control" MSc. I then obtained my first position at Altran Technologies, where I worked as a member of the subcontracting team for Airbus Aircrafts' stability and control department for four years.
As a member of the Chair, what will your assignments be?
I will tackle the concepts of U-space and UTM (Unmanned Aerial System Traffic Management) by formulating a specific scenario: the use of drones to help calibrate NAVAIDs as a complement to piloted aircrafts. This will enable the development of both the technological solution (the drone itself) and the regulatory framework that will be compulsory for its insertion in busy airport traffic.
What challenges await drone technology in your opinion?
I think that there are three kinds of challenges that permeate each other: technological challenges (autonomy, Detect and Avoid, UTM...), regulatory challenges (Airworthiness, law enforcement, UTM...), and societal challenges (consequences on employment, privacy, sustainable development...). An unrestrained drive to generate profit is not a valid reason for rising up to the first two challenges. Rising to the third challenge will guarantee an optimal distribution of drone technology's many types of benefits to all the parties involved.
The ENGIE Ineo - Groupe ADP – SAFRAN RPAS Chair, run by ENAC, is one of the main ENAC drones activity. ENAC expertise led to the launch of a new Advanced Master training dedicated to UAS Services & Management, opening on January 2018. Applications still open on this page ///
Find more information on the chair website ///