In a natural setting ideally suited to flight training, the Saint-Yan centre also provides students with high-quality accommodation. Located near the campus, the residence includes all facilities required for a comfortable stay.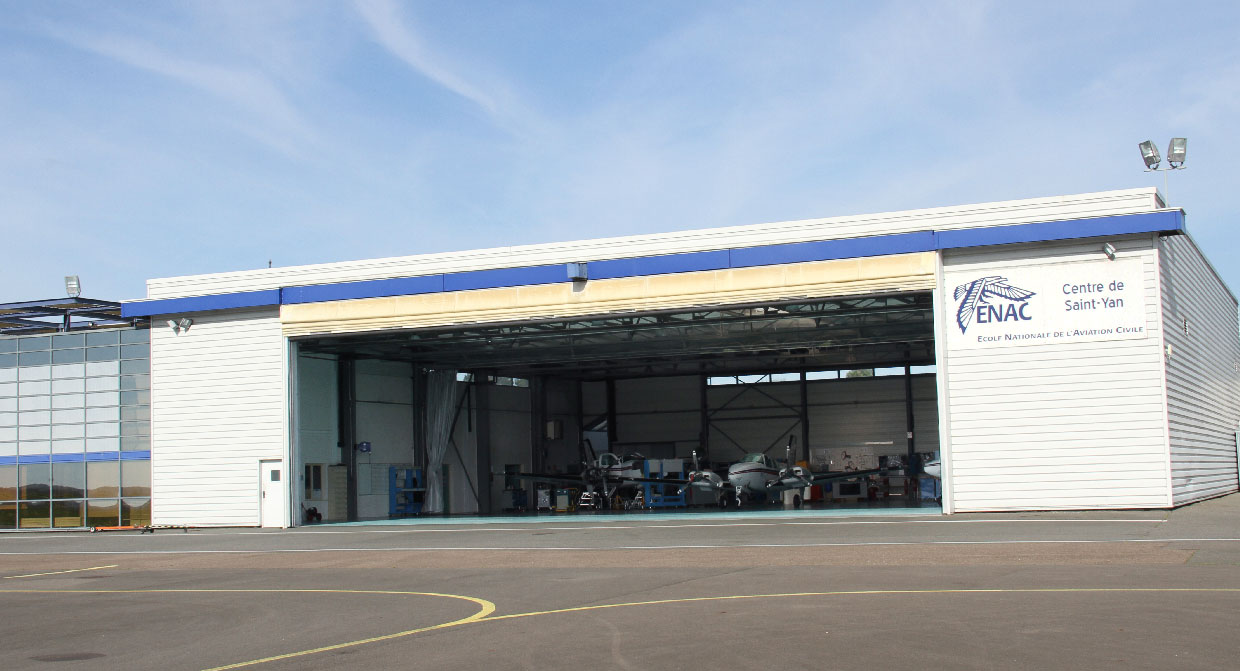 Accommodation
70 rooms
areas for work, reading, leisure and recreation
running track, tennis, volleyball and basketball courts
laundry room
infirmary
Two types of accommodation are available for trainees :
Individual room (single bed), desk, closet and bathroom
Studio (double bed), work table, alcove, bathroom and television on request.
Rates
Per night :
Per week :
Addresses for a number of nearby self catering and bed and breakfast establishments can also be sent on request.
Restaurant
Dining is available at the centre restaurant located near student residence.
It operates from Monday morning to Friday :
Breakfast: 7.30 a.m. -  9.15 a.m.
Lunch: 11.30 a.m. -  1.15 p.m.
Access
By train
The closest station is Paray-le-Monial where information is available on the various means to reach the centre. Alternatively, high speed trains or TGVs, from Paris and large cities stop at Le Creusot TGV station. Buses link TGV station with Saint-Yan (telephone number for information within France, 08 9235 3535).
By car
From Mâcon: take N79 in the direction of Charolles and Paray-le-Monial
From Chalon-sur-Saône: take N70 in the direction of Paray-le-Monial
From Roanne: take D982 in the direction of Paray-le-Monial
From Moulins: take N79 in the direction of Digoin.
Directions for the airport begin in Digoin and Paray-le-Monial