The Saint-Yan center, located at " Airport Charolais", is the pilot training center specializing in twin-engine aircraft (notably Beech 58). Thus, it welcomes all pilot students from other centers for the last initial training phases. They come from all over the world, whether they are student airline pilots in initial training or foreign trainees.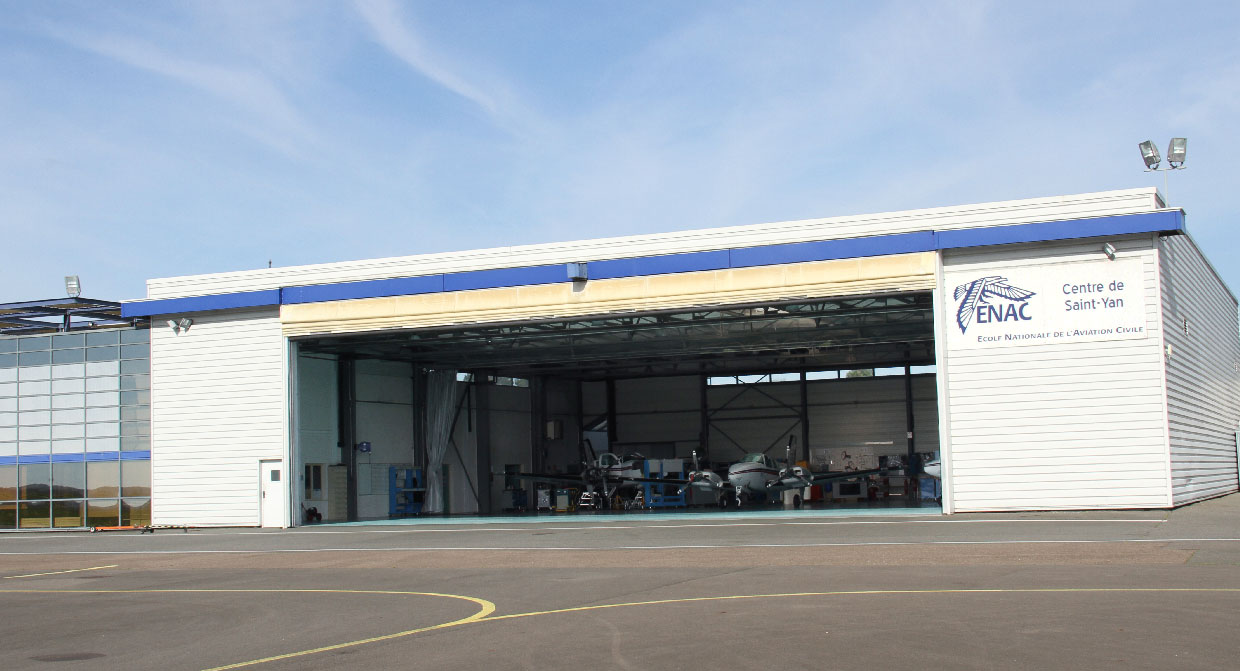 The center is located on a site that has the management of approaches to three terrains for IFR procedures. It also has particularly large airspace: it is one of the largest in France, able to accommodate up to ten planes, and 6 planes in IFR flight mode.

Each year, nearly 140 student pilots are trained on ENAC aircraft in Saint-Yan. The diversity of their cultures marks the center with a spirit of exchange, cultural openness and conviviality.

Saint-Yan's staff, made up of 44 people, ensure the smooth running of training courses, the reception of trainees and of course the maintenance of the ENAC fleet.

The center is equipped with three flight simulators (Beech 58 and TB20). It has 75 rooms for accommodation (single and double), a cafeteria restaurant, a gym.
History
The history of the center of Saint-Yan can be written around a few dates and a few figures:

1938-1940: in 1938 the Air Force created an emergency airfield in Saint-Yan. From May 11, 1940 to June 16, 1940 the land was occupied by the 15th Bombardment Squadron of Reims.

1948: creation of the center, with the mission of selecting fighter pilots for training in North America.

1959: a decree designates the center as a national airline pilot training school.

1969: implementation of the first PP1 internships.

1990: France begins to adapt its regulations to future European licenses. More than 10,000 trainees have passed through the Saint-Yan training center and around 3,000 airline pilots, currently working in the companies, have come from the center.

From the beginning of the 2000s, the center of Saint-Yan undertook very important renovation works. Work on buildings and teaching methods.