Second largest university town in France after Paris.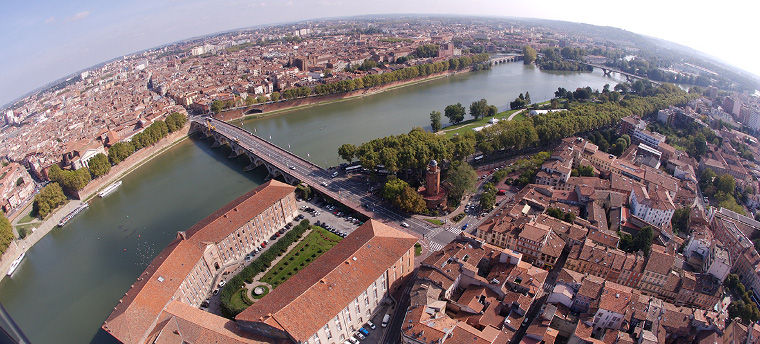 As European capital of aeronautics and space industries, Toulouse hosts all the leading names in aviation and space : Airbus, Alcatel Space, EADS, ATR, CNES, Latecoère, Liebherr Aerospace, Thales… This environment suits ENAC activities perfectly.
Find more about Toulouse on Wikipedia ///
For Toulouse tourism information ///
Accommodation
The Toulouse campus offers new individual rooms with bathrooms. Student rooms are available to trainees at reduced rates, with individual bathrooms, WiFi access, laundry facilities...
Restaurant
ENAC Toulouse restaurant is open every day of the week :
For midday lunch from 11.30 a.m. to 2 p.m.
For dinner from 7 p.m. to 8.30 p.m.
And at the week-end :
For midday lunch from midday to 1 p.m.
For dinner from 7p.m. to 8.30 p.m.
You can also have breakfast, a snack or coffee every day at ENAC cafeteria :
From 7.15 a.m. to 3.30 p.m.
Leisure activities
ENAC Toulouse Campus has its own teaching facilities, club premises and sports centers : everything is conveniently located so as to combine studies, social and cultural life, sport and leisure on an everyday basis.
Find more about ENAC community life ///