ENAC Castelnaudary centre is entirely  devoted to aircraft maintenance.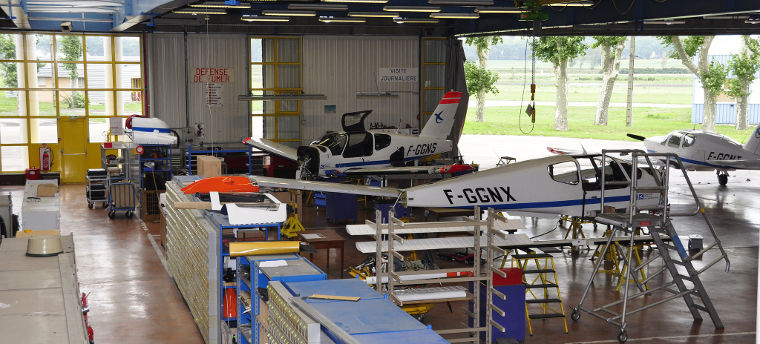 An aircraft maintenance reference
Situated on a 8 hectare site with 11 500 m2 of buildings, 45 technicians from nine different specializations  work in 3 main workshops :
Aircraft / Painting / Laminate workshop : annual activity of around hundred repair, modification and large-scale maintenance assignments including 20 Major Overhauls (GV).
Engine / Propeller workshop : General Overhaul of forty engines LYCOMING / TCM and periodic inspections with NDT (Non Destructive Testing) of 400 pieces of equipment (propeller / carburettor / magneto / alternator ...) annually.
Radio / Instrument Workshop : inspections, repairs, work cards completed for 500 pieces of on-board equipment per year (radios, transponders, VOR, ADF, altimeters, HSI indicators RMI, anemometers, backgrounds, tachometers ...)
Castelnaudary Centre also provides daily maintenance and technical support to ENAC centres.